Why Cention
Live Chat
Enable agents to interact with multiple customers through real-time conversations. Have multiple chats going at the same time and maximize your chat support with features like proactive chat, chat queue, text translation, collaboration, and knowledge base to commonly provide quick answers during a chat.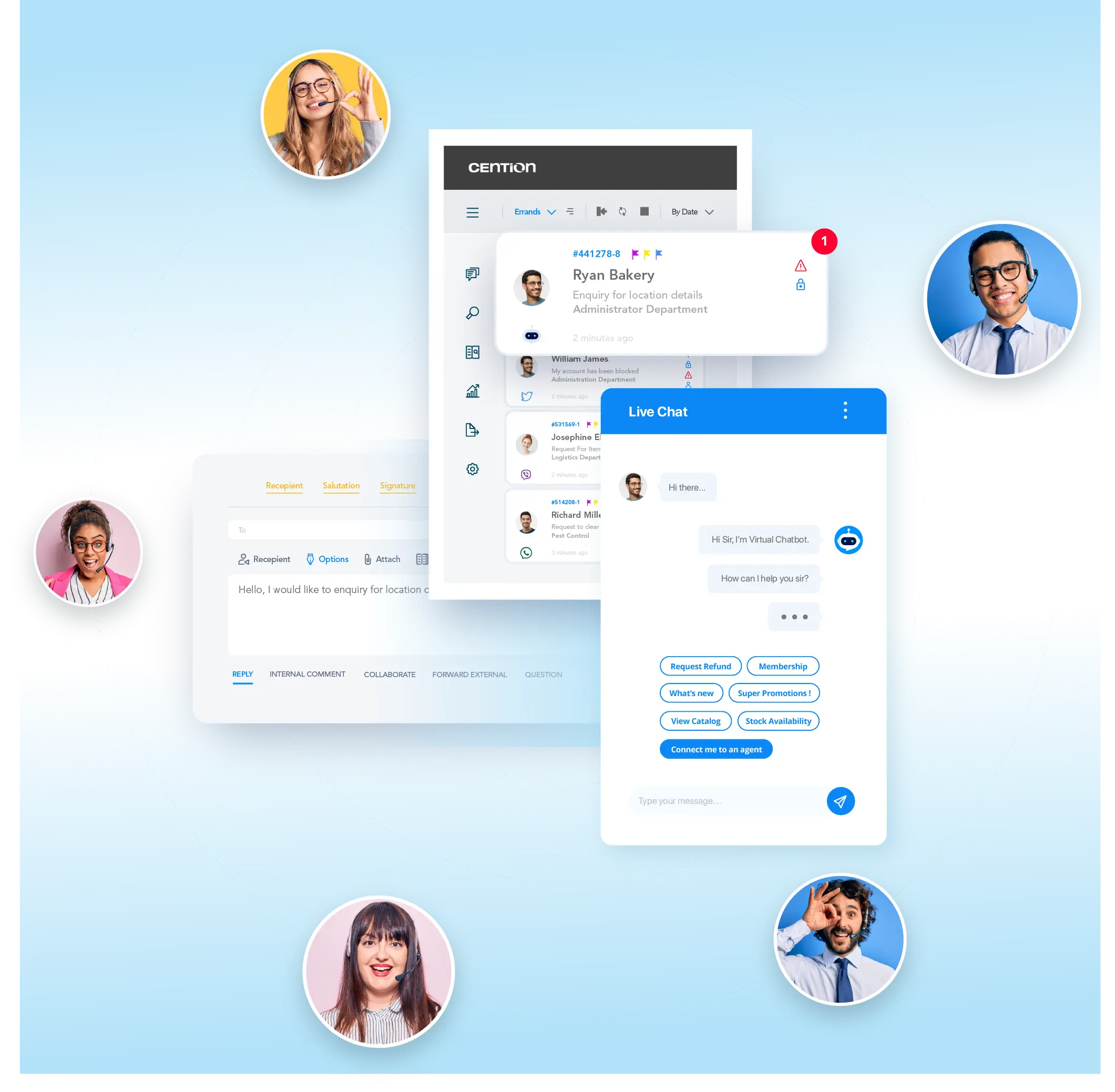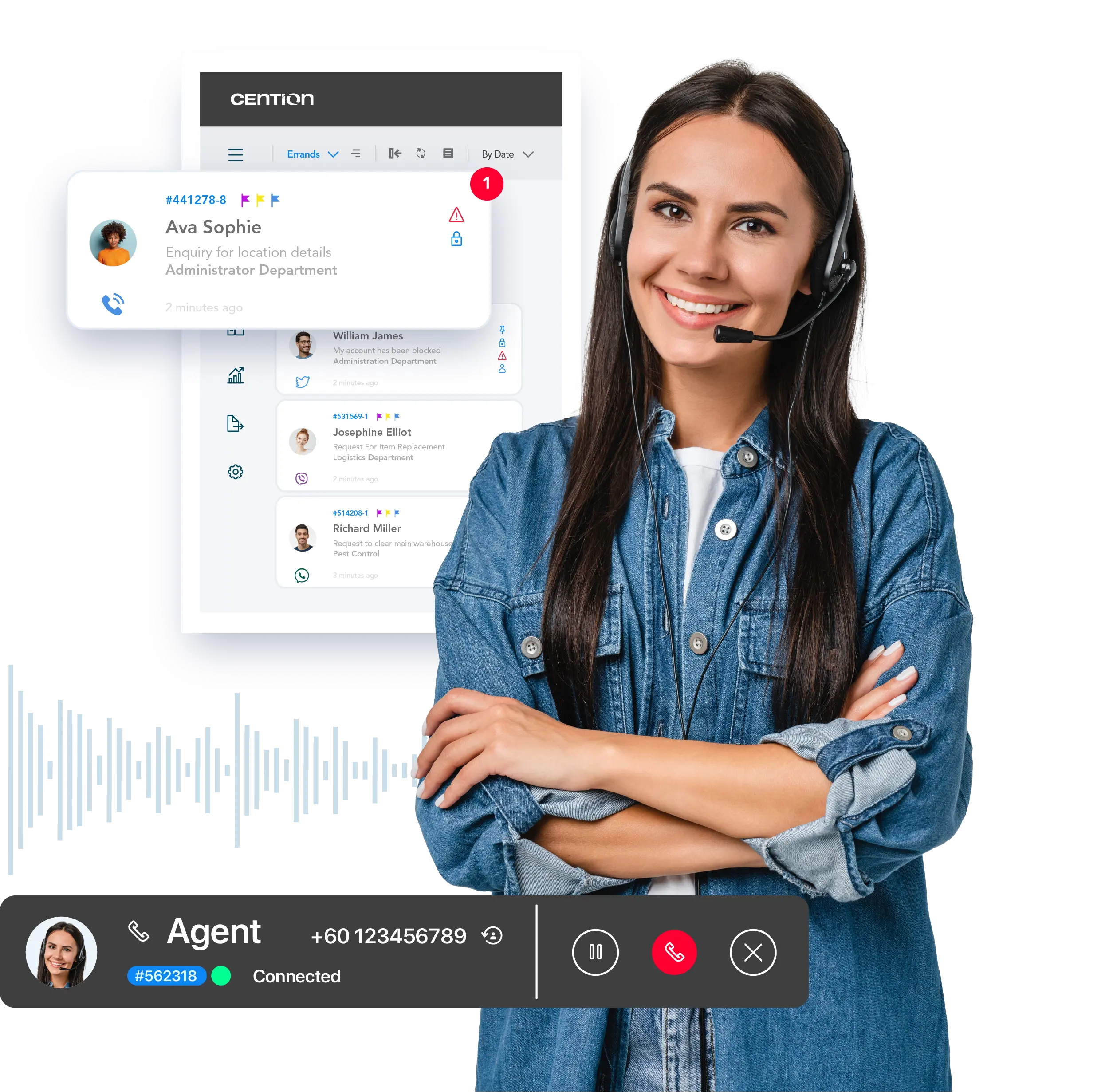 Why Cention
Phone
Answer and make inbound and outbound calls, easily forward calls to other available agents, leave internal comments for reference and switch from phone to any channel you wish.
Why Cention
Direct Messaging
Respond to customers on messaging apps and social media and create tickets in Cention from social platforms on Twitter and Facebook. Easily route tickets to other agents and respond directly to social posts.
Why Cention
Email
Email is still more relevant than ever. Manage high volumes of email, send, or receive file attachments, gain clear insights and history of all customer and agent communication all in one platform.
Why Cention
SMS
SMS is a powerful medium for businesses. Texts are quick, cost effective, has an almost immediate impact on response and sale opportunities. And we make sure receiving and sending text messages through SMS shouldn't be a hassle for you!
Get Started
with us today
Begin your Cention journey
and let's get the support you need.