One Platform for
all Communication
We bring together all communication channels into one seamless pure omni-channel software giving your business a full 360° view of all your customer interaction. Whether it's call, SMS, email, chat or even social media, route all customer queries (errands) to the right queue and suitable agents.
With Cention, you have chatbots working along with your agents, seamless transfers and full history. Agents can collaborate and gain full statistics with our extended, over the top reports function.
It's simple and efficient.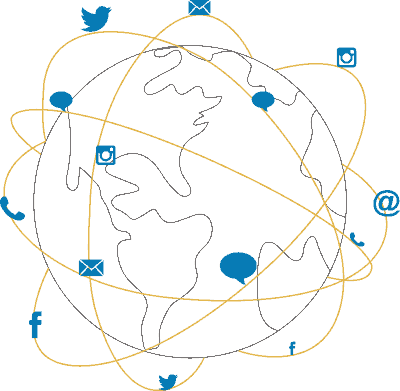 Interoperability and Flexibility with Structure

Full integration with your existing software systems (i.e. CRM systems, VOICE platform, etc).

Tools and structures to follow industry standards (i.e.COPC).
Cention supports customers in over 50 countries with thousands of agents processing millions of errands every month. Cention has proven track record of industry excellence for over 15 years. Contact Center gives your business strategic advantage it needs.
Agents can handle more errands with an efficient errand handling system.

Keep template responds to answer common questions.
Maximizing profit with Cention's pay per agent model.
Ensure customer's satisfaction with sent out responses and customer waiting time.
Real-time monitoring:
Customer waiting time
Customer satisfaction meter
Agents response time
Perform Quality Assurance:
Re-check previously sent out answers
Shorter training time for agents

Your agents will be able to enjoy excellent user experience in no time at all!
Cention Contact Center provides answers from knowledgebase.
Tailored corporate brand structure answers without manual work.
Get started with us today