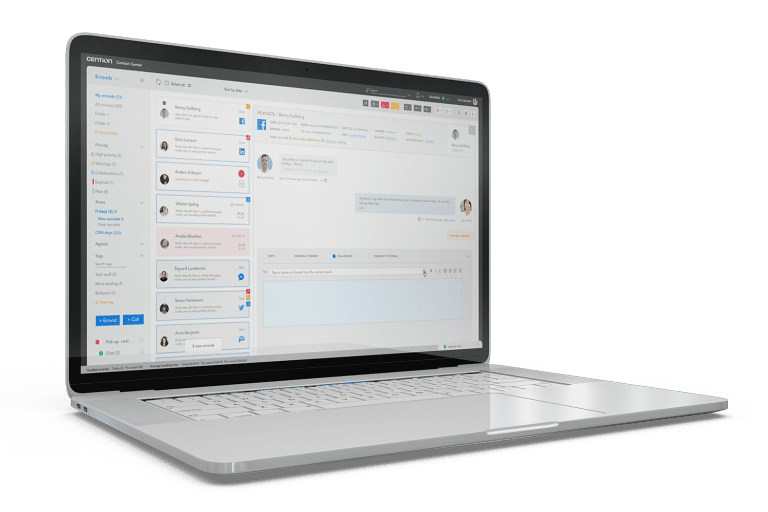 Lots Of Useful
Channels For Your
Business
We created the platform for you to get the most out of your business! We have it ALL in one platform whether it's email, chat, social media or web forms.
Don't Worry.
We have it all!
On one platform.
Developed for the convenience of your trusted agents to easily engage with customers who reach out to you allowing one-to-one discussion between agents and your customers by a single click.

You can choose your own or hosted gateways. We provide full support for the SMPP protocol at your fingertips!

All emails are routed on account level and forwarded to the right queue -anytime, anywhere. It is also equipped with powerful errand handling tools to optimize agents performance.

All social media interactions are treated as errands on the Cention platform and replied the same way as emails and chats. Cention is currently integrated with these channels: Line, Youtube, Facebook, Instagram, Whatsapp, WeChat, LinkedIn, Twitter, Vkontakte.













An optimum channel that requires quick decisions by agents. Track, capture and engage with your customers through your proactive chat, provide real-time support to boost your customer sales and services.

Cention is integrated with various phone services and each phonecall is handled individually. Agents are able to insert comments regarding the phonecalls and have it kept as history. Statistics are also available.
Get started with us today