We built an amazing
all-in-one communication
platform for you.
Online channels like chat, email, SMS, webforms and especially social media are more popular in the contact center industry than just voice calls. Our purpose is to streamline all these communication channels into one platform making it easier for businesses to handle customer queries.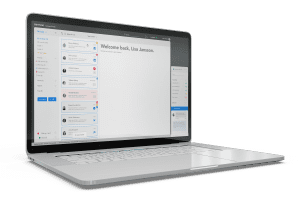 Cention Contact Center allows a complete 360 ° view of all customer communication. Connect with your customers' contact methods into one personalized contact card!
Optimize your business support with Cention's extensive errand handling features! Extract statistics in real time to measure and optimize all processes within your contact center.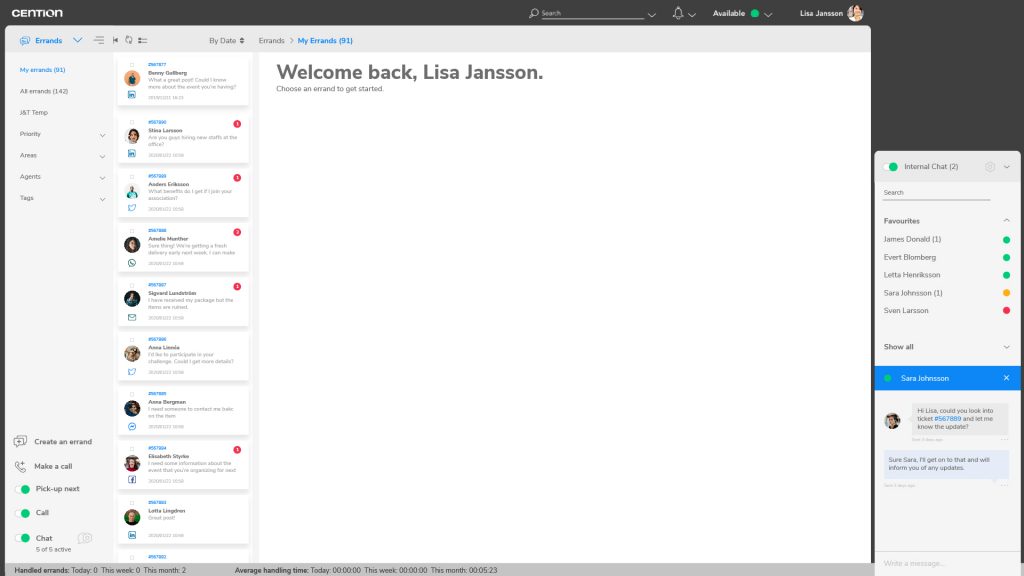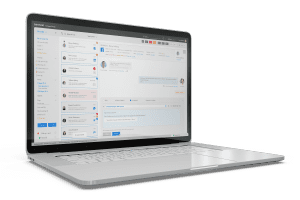 Cention chat enables your agents to communicate in real time with your customers with various supporting features for smooth interactions. Gain direct access to Q&A and add shortcuts to commonly use answers during chat sessions.
Add several chats at the same time and maximize our Chat Key features such as proactive chat, chat queue, text translation, answers shortcuts and collaborate with other agents or external experts and many more.
Agents can collaborate with other agents or external experts to complete complex errands.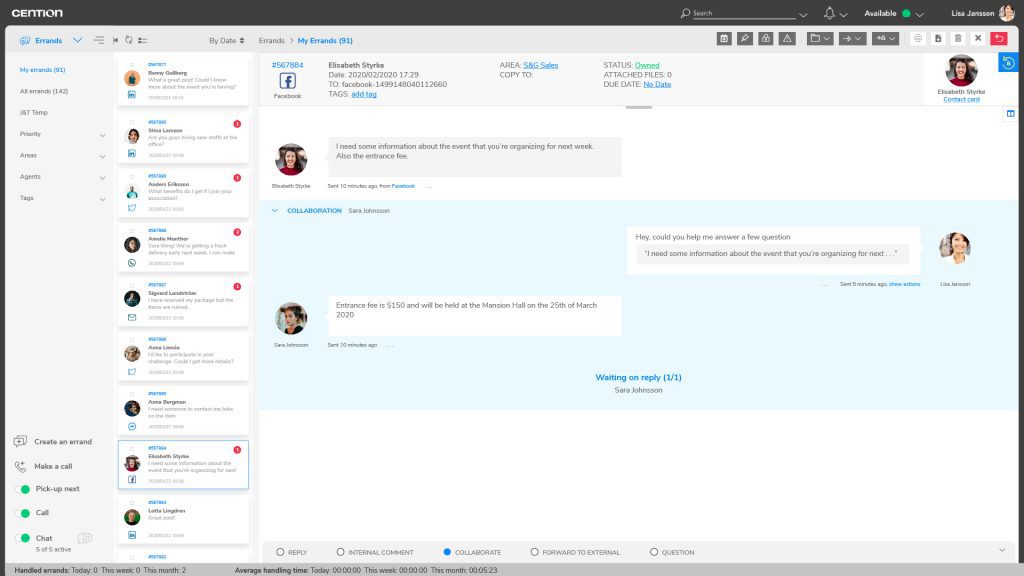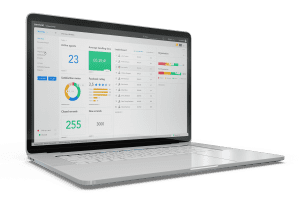 Experience these key features to boost your contact center performance. 
Generate reports such as SLA times, number of incoming errands, average handling time. If that's not enough, customize your own report and analyze different types of statistics within the system.
It's equipped with all necessary tools to keep a contact center COPC-compliant and is verified by certified coordinators.
Errands can be routed to the right agents with Cention's advanced and simple routing feature.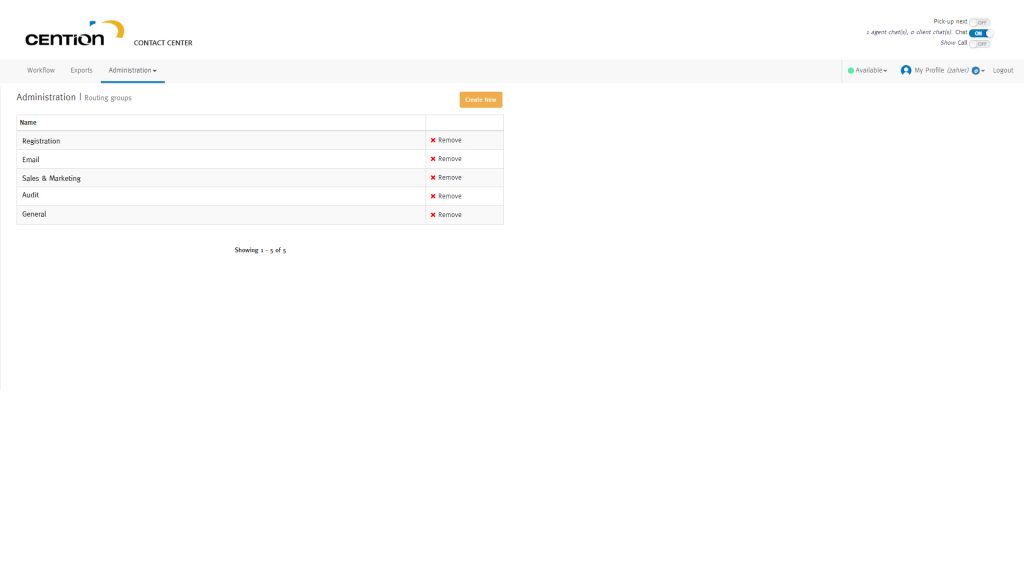 Get started with us today